Make sure that you have saved your completed exam paper to your PC.
1. In the test question area on Blackboard click Browse My Computer
2. Locate your saved exam paper on your PC, and click Open.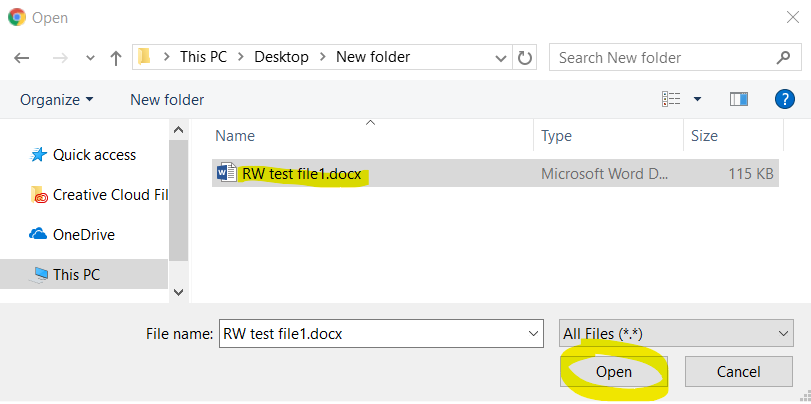 3. Your paper will be uploaded into the question panel. To submit your paper click the Save and Submit button.
4. You may see the following message, you can ignore this and click the OK button.
5. A message will be displayed confirming that you have submitted your exam.