Click here to download a printable/accessible version of this guide in MS Word format
1. In your Blackboard module shell, navigate to a content area where you want to add a Turnitin assignment submission link, and using the Assessments button, select Turnitin Assignment
2. When the Turnitin application opens, select Paper Assignment and click Next Step
3. Give the assignment a title and point value.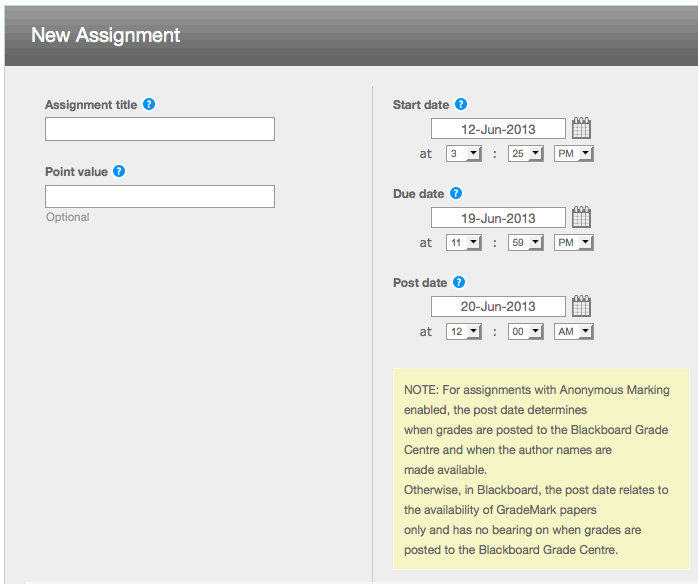 Then set:
Start date – this is when the submission link becomes visible to students in the Blackboard module shell)
Due date – the submission due date
Post date – is the date when student identities are revealed to the tutor (i.e. anonymity is switched off) and grades are released to the students
4. Open the Optional Settings window by clicking the plus (+) sign, and set the options as necessary
5. When completed click Submit
A Turnitin submission link will be created on your Blackboard page. This is the link that students click in order to submit their work.
---
More detailed information about using Turnitin