This content is available to download in MS Word format.
Download a transcript of this video.
From the 18th of July 2022; the process for accessing TurnItIn assignment submissions will change. 'Old' is defined as submissions made to TurnItIn links that were created before the 18th of July 2022.

If student submissions were made after the 18th of July but the link was created before – please continue to follow this process to provide grades and feedback.
Video – coming soon!
Grading and providing feedback
1. From the Blackboard shell, click on Course Tools>TurnItIn Assignments.
2. The next screen will display a list of the TurnItIn submission links that are accessible via this method.

If TurnItIn links have been created after the 18th of July 2022, they will not appear here. Please access the marking and feedback tools for such links using the process described here.
3. Select the desired submisson link.
4. The traditional Assignment Inbox will be presented.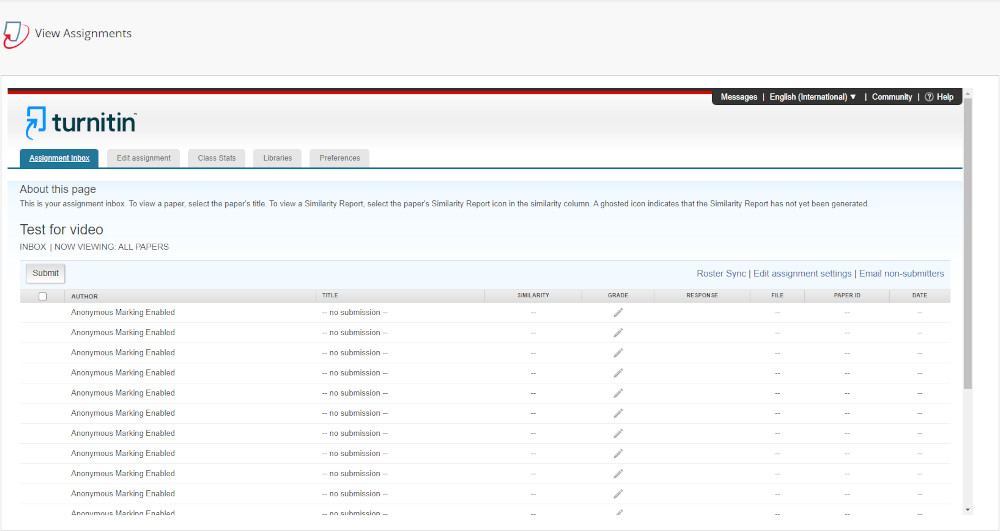 There is no graphical analysis in the traditional Assignment Inbox.