---
Click here to download a modifiable version of this guide
You should use this process when you are copying content from an old Blackboard module into a new module.
To make DMU Replay recordings available in two or more modules, you will need to make a copy of the original recording(s) and then move the copy(ies) to the other module(s) folder(s).
As follows:
1. Navigate to https://panopto.dmu.ac.uk and log in
2. In the Browse menu. Click on the folder containing the recording(s) that you want to copy into a different module
3. From the list of recordings, select which ones you want to copy by clicking in the little square next to each recording
4. Click the Copy button
5. Using the Copy session(s) to menu (click the little arrow)
6. And select which folder/module you want to copy the recordings to

7. Click the Copy button to begin the copy process
8. When the process is complete, click the X to close the copy panel
9. Go into the folder where you have copied the recordings to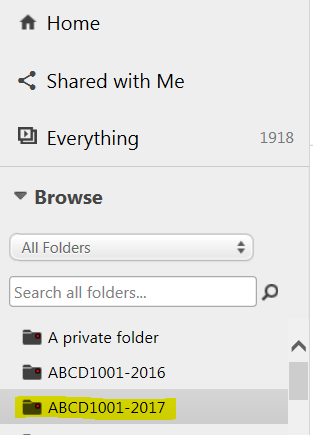 10. You should be able to see the recordings listed (note: the recordings will be re-processed, so will be unavailable to view for a short time)
11. Once the recordings have re-processed you will need to create links to them in your Blackboard module as usual
To copy the same recordings into another module repeat the process from step 1.