Click here to download a printable version of this guide in MS Word format

Learning outcomes
By the end of this guide you should know;
How to use a Smart View to filter the Grade Centre to only show assessment results for students in a particular group
How to export these results as an Excel spreadsheet
---
If you are required to view or download student grades from the Grade Centre BY GROUP. You can use the Smart View function to filter the Grade Centre by Groups.
When first setting up groups you should have set the Group options to Create a Smart view.
If you did not do this, follow this guide for setting up a Group Smart View
---
To use a Group Smart View to filter the Grade Centre:
1. Go into the Full Grade Centre and from the Manage tab select Smart Views
All module groups will be listed in the Smart View list.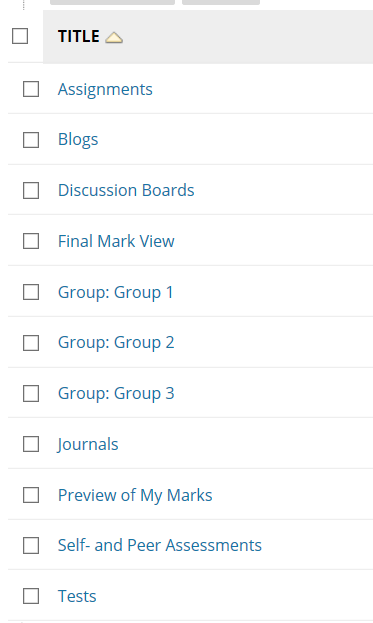 2. Clicking on the title of a group (e.g. Group 1) will display a view of the Grade Centre with only the selected Group students listed.
This Group list view of the grade centre can be exported as an Excel document if necessary via the Work Offline > Download option.
---
Setting up a Group Smart View in the Grade Centre
If you have setup Groups in Blackboard but did not setup a Group Smart View by checking the Create Smart View option.
From the Groups list in the module – click the Group edit option button and from the menu select Create Smart View.
A smart view for this Group will be created.
Click here for info about how to use a Group Smart View to filter the Grade Centre