Click this link to download a printable version of this guide in MS Word format
The Turnitin rubric manager is accessed via an existing Turnitin submssion link:
1. Navigate to a Turnitin submission link in any module and select the Edit option
2. Expand the Optional settings panel
3. Scroll to the bottom of the screen and click Launch Rubric/Form Manager
4. Click the rubric menu button and selet the rubric or grading form that you want to export
5. To Export the selected Rubric. Click the Export/Import button and select the Export option.
6. The Rubric file will be downloaded and saved to your PC. DO NOT click the Open File option as this will not work.
NOTE: If you are using the Firefox web browser once you have downloade the file you will need to Save it to your PC.
Select the Save File option then click OK.
7. To Import a Rubric that has been exported. Click the Export/Import button and select the Import option.
8. Click the select files button
and locate the rubric file on your computer. It can be found in the Downloads folder on your PC.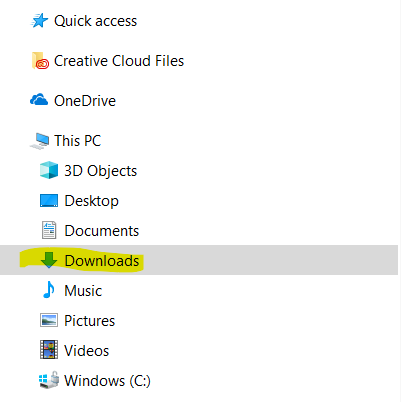 The file will be a .rbc format
9. You will see an import complete message – the rubric will now be available in your Rubric manager list