This page is available to download in Microsoft Word format.
This section will help you to develop and record an interactive and engaging learning event using DMU Replay. There are a range of bite-sized guidance resources toward the end of this page.
Best practice
When preparing and recording an asynchronous online session it is important to consider the approach that we take.  Best practice would suggest that the following be considered in preparation and delivery:
We have prepared a handy checklist to help you develop an engaging session and this can be downloaded at this link.
Recording video resources
Resources can be created by recording video and audio sessions. The end point for such resources will be the DMU Replay service and resources will be shared with students via Blackboard in the usual manner. Recordings can be made using a variety of technologies. For example, using the DMU Replay recorder on either a DMU issued computer or a personal machine, recording using a video camera, phone or tablet.
Students can interact with DMU Replay resources by adding their own Notes and Bookmarks, searching for key words and phrases, interacting with embedded elements such as quizzes and being sign-posted to other online resources such as case studies or YouTube videos that augment the resource.
The bite-size guides below and best practice suggestions above will help you to develop interactive and engaging recordings.
 Open the DMU Replay recorder on a DMU issued computer.
Download and install the DMU Replay recorder on a personal (non-DMU computer).
Set up DMU Replay and access the folder structure.
Editing a DMU Replay resource (top and tail).
 Recording with DMU Replay.
 Accessing DMU Replay statistics.
Support students using the interactive elements of your DMU Replay recording.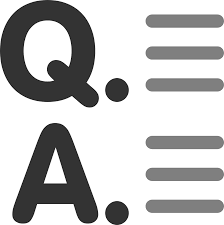 Using the quiz function to add questions to a recording.
Embed other media types into a DMU Replay recording.
Transferring a video from a video camera, smartphone or tablet into the DMU Replay service.