Recognising those who have left their mark on CELT and the work that we do.
Archived biographies listed below.
---
Harish Ravat – ELT Project Officer for the Faculty of Business and Law Areas of expertise: Quality in eLearning; eAssessment; learning spaces; and mobile learning.
20 years full time experience in leading eLearning in HE

Lead on QAA and Professional Society inspections and have had exemplary feedback from all of them with eLearning every time

Passionate about learning and trying to understand the needs of learners.

Won 3 DMU Teaching Excellence Awards, Full Member of HEA (Higher Education Academy), active member of 2 HEA subject centres.

Successfully accomplished a four year vision to get incorporate digital approaches to teaching and learning into Faculty of Business and Law.

Chair of the Faculty eLearning Working Group
Research and development interests: Quality in eLearning; eAssessment; student engagement
CDIA project on Strategic eLearning Development of the Department of Professional Legal Studies.

Pedagogic Research Awards on: the use of lecture notes on line; and facilitating reading on line.

Publications/conference papers

All Change: eLearning is Here!' Harish R. Ravat, De Montfort University, Blackboard World Europe Conference, Nice, France, Feb 2007.

Won British Council Award for scoping eLearning Project in India with the Tata Group of Companies, March 2007, UKIERI.

Annual Conference of the Subject Network for Business, Management and Accountancy, 6- 8th April 2005 'All change or Modest Change? Stakeholders Interests with Quality in eLearning ', Martin P Hill and Harish R Ravat.

Using your imagination: illuminating legal education 8th Annual Conference of the Learning in Law Initiative, 5 January 2006, University of Warwick  'Strategic departmental team based approach to implementing eLearning', Harish Ravat, Caroline Coles and Sheree Peaple

QAA conference in June 2004 at De Montfort University: workshop held 'Quality in eLearning' by Martin Hill and Harish Ravat.

ILTHE conference 2003 (Warwick University): Do Learning Technologies Enhance the Level One Experience in H.E.?, by Tracy Harwood, Harish Ravat and Richard Hall.

IBM BIKE conference paper at IBM (Warwick) 2003: Business Innovation in the Knowledge Economy by Harish Ravat, The 2nd Annual Conference.

'Stake holder's perspective in learning and teaching using learning technology' by Tracy Harwood and Harish Ravat, Proceedings of Hawaii International Conference on Education (2003).

Can e learning help Business / Industry? By H R Ravat: eLive conference (2003) at Stratford upon Avon.

I am the nominated BMAF (HEA subject centre for Business) and am regularly invited by BMAF to give presentations in UK to local regions nationally covering all aspects of learning and teaching with respect to eLearning.

'Embedding resource based learning into Science courses' by Bernard Scott and Harish Ravat, Active Learning, 1997.
---
Julie Lowe
I am the ELT project officer associated with the Graduate School. My role is to develop the training courses offered to PhD researchers into courses that are available for online access, and evaluating and developing additional resources for PhD researchers that will eventually create a virtual graduate school.
The development of the training provision and resources have been given an inclusive pedagogic approach, and therefore provides enhanced learning experiences to the diverse student requirements of home study and overseas PhD researches.
My passion for inclusive pedagogic practices grew after my involvement on the InCurriculum project, and I juxtapose inclusivity with my knowledge and skill set of Web Design, HCI (human computer Interaction), branding, marketing, graphic design and product design.
I am a visual and creative problem solver and have knowledge and practice of a variety of online learning educational programs including; Articulate for narrated and annotated online presentations; Audacity for audio feedback: Camtasia for screencasting lectures and feedback, seminars and movie editing; and confident with the use of Blackboard, grade Centre, adaptive release, tests, surveys and assessment, and building online courses.
In addition to this I have knowledge and experience of writing course content, learning outcomes, and teaching University Certificate in Professional Development for CAD and Design Project Management. Plus, I deliver a few lectures to postgraduates on Inclusivity, and the key aspects designers need to think about when creating web sites; service designs; and museum designs. I have recently had the opportunity of developing some Open Educational Resources (OER) for the SCOOTER project 
http://www.sicklecellanaemia.org/
---
Prof. Richard Hall
I am the Head of ELT, based in the Directorate of Library Services at De Montfort University, Leicester, UK. I am also a National Teaching Fellow (2009) and a Professor of Education and Technology (2010). In the latter role, I am a Research Associate in the Centre for Computing and Social Responsibility at DMU, and I help to facilitate the Centre for Pedagogic Research. I am responsible for the academic implementation of ELT with the aim of enhancing the student learning experience.
I write about life in higher education on my personal blog.
You can view my peer-reviewed publications.

You can view my conference presentations, some of which are available on my slideshare.

I have worked extensively on research projects and with MA/PhD research students.
My research interests include:
the idea of the University (as an anxiety machine) and radical alternatives to it;

academic alienation and academic labour;

technology and critical social theory;

the place of co-operative practice in overcoming disruption in higher education, including peak oil and the impact of technology on climate change and energy sufficiency;

the place of social media in the idea of the twenty-first century University, including issues of production, agency and participation.
I have PRINCE2 and Managing Successful Programmes Practitioner status.
I can be found on SKYPE/TWITTER/YouTube as hallymk1.
---
Sukhtinder Kaur
I'm the ELT Project Officer based in the department of Library and Learning Services.
Here I centrally support the academic implementation of ELT with the aim of enhancing the staff teaching and student learning experience. Operationally I have centrally supported academic and support staff working alongside faculty ELT Project Officers and ITMS in the technologies that we currently use. From 2007 till 2016 I centrally led and coordinated the academic implementation of Blackboard, Turnitin, Campus Pack and the DMU Commons (WordPress) – advising the CELT team and Head of ELT on the academic implications of these core technology upgrades. I strategically led the Teaching Systems Reviews in 2015 working alongside the faculty ELT PO's. My focus now includes student support and hence I developed and designed/developed the
student support
on our core technologies. I'm a member of the DMUAspire programme team that successfully delivered it first pilot (2017) with year 12 – leading on the Blackboard module development and delivering on student digital literacy. Project team lead – evaluating and implementing updated DMU Library website. Below is still may take on using technologies for teaching and learning!
My Take: We have a come long way in how we view the impact of web technology in teaching and learning and no longer feel we need to knee-jerk to the latest tool and platform; there are many key drivers to making learning and teaching successful and technological advances has its role to play in HE in an increasing digitally aware world yet blended learning environment. I'm very interested in how we in HE deal responsibly to the ever increasingly influx of web aware learners who are using the world wide web (for resource & information) & technology intrinsically in their daily lives and embedding this into context of what we do.
I have a Masters of Science (MSc) in Computing from De Montfort University and BA (Hons) in Combined Science (Psychology) from Leicester University.
---
Sheila Cunningham – Learning Consultant
I joined DMU as a Learning Consultant with the Centre for Enhancing Learning through Technology (CELT) team in January 2021.
I am currently developing and delivering a series of staff development workshops on the pedagogical use of core learning technology tools. I have created the CELT DMU Connect Intranet pages and am writing a series of articles on areas of interest to staff wishing to make the most of digital learning, teaching and assessment tools. I have a particular interest in student experience and creating a blended learning experience where students can see a clear path through their learning journey.
Before joining DMU I worked at the University of Nottingham with a focus on ePortfolios within the school of Health Sciences and most recently at the University of Leicester in the Career Development Service, working on the design, delivery and assessment of the Leicester Award personal and professional development award for students.
I am a certified member of the Association for Learning Technology (CMALT).
---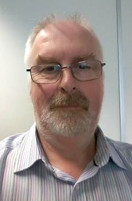 Dr Neil Stokes – Head of Digital Learning and Teaching
I joined the DLaT team in May 2016 having spent a number of years working at the Open University.   During this period my time was used teaching undergraduates in the Faculty of Science (primarily introductory and environmental science modules), managing a team of Associate Lecturers in the East Midlands region and training staff to use the core technologies available.  Of particular importance to this training was the development of an understanding of the pedagogic ideas that underpin the use of these tools in a teaching environment.
I am keen to see the teaching staff at De Montfort University make best use of the various technologies that are available to support their students.  It is important to recognise that these tools are a means to an end and that when used imaginatively they can enhance the learning experience for all of our students.  This is becoming more important as we meet the challenges of Universal Design for Learning (UDL).